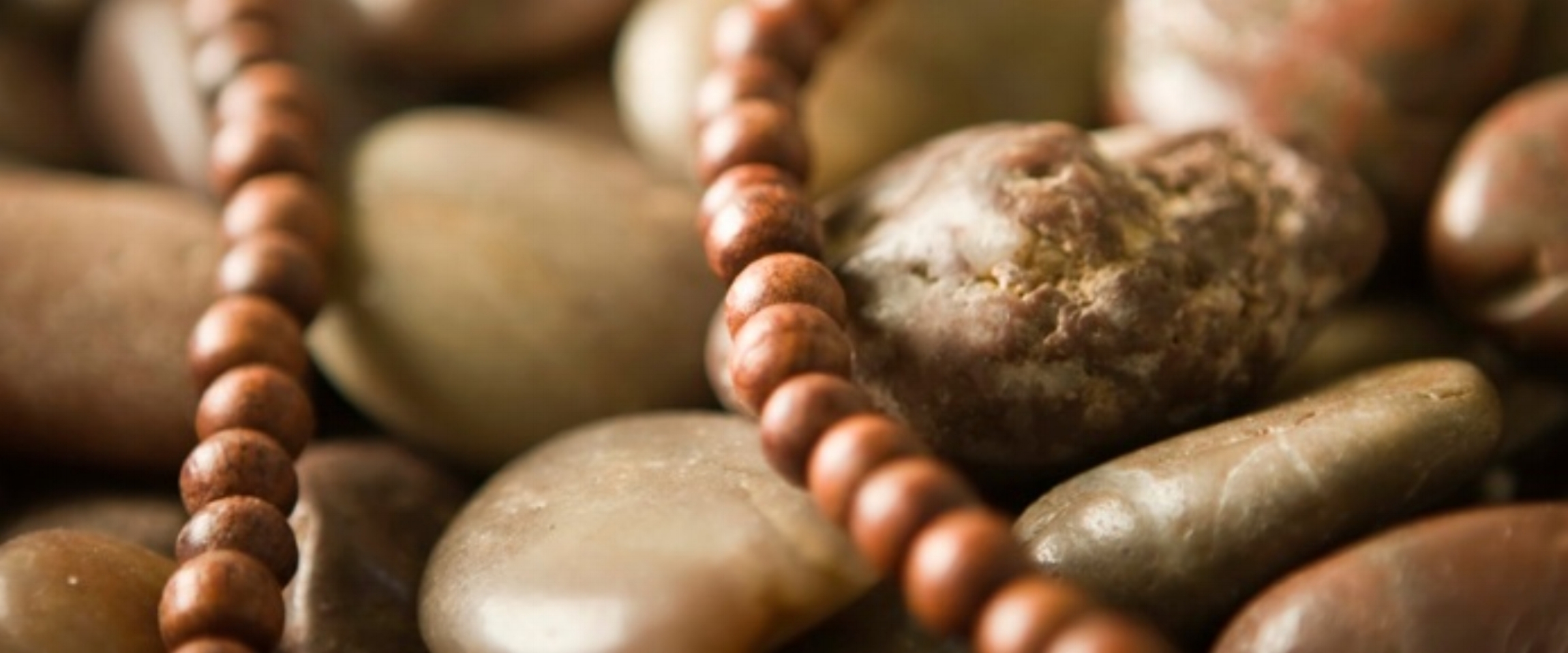 "Through meditation the Higher Self is experienced." - BHAGAVAD GITA
"I spent one week in Ibiza with Alexa with a small group of like minded, fun loving Yogis, of all levels. Alexa is a truly inspirational, helpful, knowledgeable and fun teacher. Having not practised yoga for sometime, I was a little apprehensive initially, but Alexa soon allayed all my worries, by just being lovely, very calm, accepting and relaxed. This is not saying she didn't stretch us to all our individual abilities!

The retreat was beautifully situated, spacious and comfortable. The food was energising, healthy, varied and very tasty. I really could not have asked for more (maybe more time there??) it was perfect in every way - amazing teacher, Great company, Great accommodation and food and the sun shined on us = heaven. Thank you - would love to do it all again and again……."

Jude Copeland, Brighton
"I've just returned from a week in Ibiza with Alexa. Simply can't recommend her teaching enough. I attended with a small group and had a wonderful time, having tried to return to yoga for some time I have come back inspired and recharged. Alexa teaches in a way that encourages and supports each person to develop their yoga practice. I just had a fantastic time, a lovely group, lovely food and a very comfortable retreat."

George Paget, Brighton
"I attended The Yoga Therapy Workshop on Sunday 24th March 2019. I really enjoyed my day, and I learned so much about using Yoga as a Therapy on a one to one basis, for people with certain chronic conditions like Thyroid and Auto-immune conditions. Also for people with MS and certain Back Conditions. I practised Chair Yoga and Restorative Yoga, assisting postures with the use of Bolsters, Straps and Blocks which limited movement thus enjoying Yoga and benefiting from Yoga's many health benefits. I also learned more about how certain postures can have a positive effect on conditions like Depression, Stress and Anxiety, by working on the Nervous System. I feel I have gained so much information from this course, Alexa is an amazing Teacher who is motivating and supportive, and made the workshop really enjoyable. Thank you again Alexa."
Alison Farmer, Lichfield
"I have met Alexa a few years ago when she was teaching a yoga class. I was impressed by her unhurried and diligent approach to teaching, attracted by her calm and kind energy and decided to do 1-to-1 lessons with her. My Yoga journey with Alexa's advice and support has been life transforming. It helped me manage stress better, achieve improved life balance and generally become a happier person. Thanks to Alexa, my interest in Yoga practice and philosophy has grown and I am now doing the yoga teacher training under her guidance – a fascinating and enjoyable experience. She is an extraordinary teacher and a great person and I feel very fortunate to have met her. "
Natalie Braun, London
"I met Alexa in Ibiza on her 2018 yoga retreat. She immediately put me at ease with her calm and easy-going energy. She is a wonderful and knowledgable yoga teacher. Having practised with the same yoga teacher for the last 2 years, I was apprehensive about starting with a new teacher. Alexa's style of teaching suited me down to a tee. During her sessions, I was able to quieten my mind and connect with body and breath. I left each session feeling rejuvenated and with a deep sense of peace. The beautiful setting was an added bonus! I am so glad that I went on her yoga retreat as it truly opened me up to a new and invaluable experience".
Anjali Shah, London
"We had an amazing week in Ibiza with lots of yoga, meditation and pranayama. Alexa pays a lot of attention to the details of your poses and to you personally. I felt very at ease and peaceful during the week."
Dominique Meijessen, Netherlands
"I completed 12 hours of Therapeutic Yoga Teacher Training with Alexa, and I can thoroughly recommend her course and workshops for this subject area. Alexa is a kind, patient and extremely knowledgeable and experienced teacher; she provides comprehensive teaching material to support her practical demonstrations, which allow the student to fully experience the application of therapeutic yoga. Group tasks and discussions make this a hands-on learning experience, and I feel I have gained not only the knowledge but the confidence to apply the basics of yoga therapy to a broad ranges of conditions."
Caroline Alexander, London
"I have known Alexa for nearly three years when she took over teaching a class I was attending. As I was relatively new to Yoga, Alexa's method of teaching really suited me. I continued my practice with her and joined her on her retreat in Sri Lanka. As I had a long-standing back problem she suggested doing some 1-2-1 Therapeutic and restorative sessions with her which helped not only physically but mentally with how to manage my problem. My interest in Yoga deepened and I started learning a programme with her which has led me, with her guidance, to starting my next yoga journey - Yoga Teacher Training. I would recommend Alexa to anyone at any stage of their Yoga journey!"

Alison Thomas
Radiographer & Yoga Teacher, London
"I first met Alexa Kho-Hinkson in 2010 and her approach appealed to me from the very first minute. Far from being yoga-holics we could not imagine life without our regular dose of Alexa's teaching anymore. Her positive nature, her energy, her high spirits, her love for her practice and her teaching are very infectious and highly addictive. Alexa keeps a perfect balance of seeing yoga as a physical exercise and a spiritual experience none overwhelming the effect and purpose of the other. For us it works just perfectly. We were able to introduce Alexa to other friends of ours who have since become close and regular customers of hers as well, and we would wholeheartedly and enthusiastically recommend her to anybody looking for guidance and direction in their yoga practice, regardless of their level of experience."
Andreas Gegner
Director, Spruth Magers Berlin London

"Alexa's teaching is not to be missed. I have been taught by numerous yoga instructions, but I always go back to Alexa. Her classes have discipline, yet joy and fun are at the heart. You will be in safe hands with Alexa, she corrects postures and explains how to use your muscles to support the postures and she is constantly learning new stuff which she loves to share with the class so it's never dull. Thanks Lexy!"
Julie Deeks
Nutritional Therapist and Coach, Indian Head Massage Therapist, Fulham and Richmond, London
"I last went to a yoga class many, many years ago so was a bit apprehensive about joining a class again in April 2008 and especially one of mixed ability. I imagined everyone would be a lot younger and fitter than me!
However I shouldn't have worried, Alexa makes everyone feel at ease and helps and encourages us all as individuals to improve steadily and safely over time. I'm really enjoying the classes; my muscles feel stronger and suppler - and I miss the class lots when I can't get there!"
Kim Hutchings
Head of Development & Engagement
NHS Providers, London

"Having practiced various styles of yoga, I noticed my practice change when I started to attend Alexa's classes a number of years ago. It became more focused and mindful, and I could feel a shift in me towards getting the most out of postures during the practice rather than the most postures into the practice. While I previously often skipped the relaxation exercises, I started to see how integral and beneficial they are to my practice and my sense of well-being. Alexa's classes are well planned out, fun and engaging and Alexa is a generous teacher with so much to share. Over the years, I have become a regular at Alexa's yoga workshops, retreats and one-to-one practice and look forward to continuing my journey with her."
Sabrina Fiorini
Expedia Consultant, London

"The Retreat weekend was like being in a bubble of calmness, relaxation and time to reset some of the important things in your life."
Emma Cerrone
Managing Director, Freeformers, London

"I first attended Alexa's yoga class at the NHS Confederation conference in June 2010 and loved it! It was a great introduction to yoga, making me feel refreshed and relaxed ahead of a busy day at the conference. The stretches that she teaches really help to ease any aches and pains as well as improve flexibility and there is a good atmosphere in the class which is perfect for beginners like me."
Isabella Sharp
APCO Worldwide, London

"I started with Alexa in October 2009 after I was discharged by my physiotherapist for treatment of a slipped disk. At this stage I was unable to stand for periods longer than a couple of minutes, I was unable to bend down even to tie my shoes. My physiotherapist recommended that I tried Yoga to carry on my treatment and give me greater mobility. I was fortunate enough to work with Alexa and was able to book a Private Yoga session with her out of office hours. I explained that I needed Yoga not just as a physical exercise but because of the amount of pain I had been coping with for the past year and still having to cope with. I needed something that would aid my mind, body and help to lift my spirit to assist in my recovery.

I was very anxious for my first session as I did not think that I would be able to do any of the asanas and thought I would be in a lot of pain. Imagine to my surprise that by the end of the very first exercise I was able to touch my toe. I was so overcome with emotion I could not believe how easy Alexa made this for me. I haven't looked back since and have gone from strength to strength. Yoga provides me with the ability to cope with my back illness as I work with Alexa to aid my recovery. One thing Yoga has taught me is how to listen to my body knowing when to slow down and when to use the energy I have gained through my practice effectively and not to burn out and exhaust myself. If anyone is not sure if Yoga is right for them, give it a try, it will work for you on some level as long as you're able to see it as more than just exercise."
Valerie Glasgow
Business Developer, London

"Alexa's classes are a great way to exercise and wind-down after work. She makes you stretch hard and push yourself but in a fun and relaxing environment."
Caroline Robson
Deputy Director, Communications
NHS Employers, London

"My recent retreat in November with Alexa was a wonderful experience. A perfect blend of physical and spiritual practice that has left me feeling rejuvenated and ready to tackle the world head on again."
Jennie Wilson
Scientist, London